Ok I'm back with new yaoi pose set,SUPER GIRLY EDITION!!!
*giggling*
My original plan was to make wedding poses for gay couple,but cancelled because I have personal matter need to take care of there's too many stuff to think about this week. So I came out with simple 3 single and 2 couple poses.Last poses is based on Ike Reibun's Elegant Spoon manga,love Kasumi! Yes both of them are fully clothed,no nude pics this time因为有人说我太过分了哈哈! XD
The models are MALE,for those who don't know/confused with the sims looks. I like Aidan because he's my absolute attraction I kept thinking he needs to be a perfect "wife".While in game Aidan didn't "really" sleep with Lucius,I just having fun pairing them in that Desire pose set.I thought they looked perfect together truth is我忘记他跟Louis已经订婚(别怪我好久没玩sims).他们的感情很好,I think? 可是我不知道Lucius真的爱上Aidan. 爱情是不应该那么复杂吧!
Maybe I should get them married quickly.
So here's the screenshots.
Cover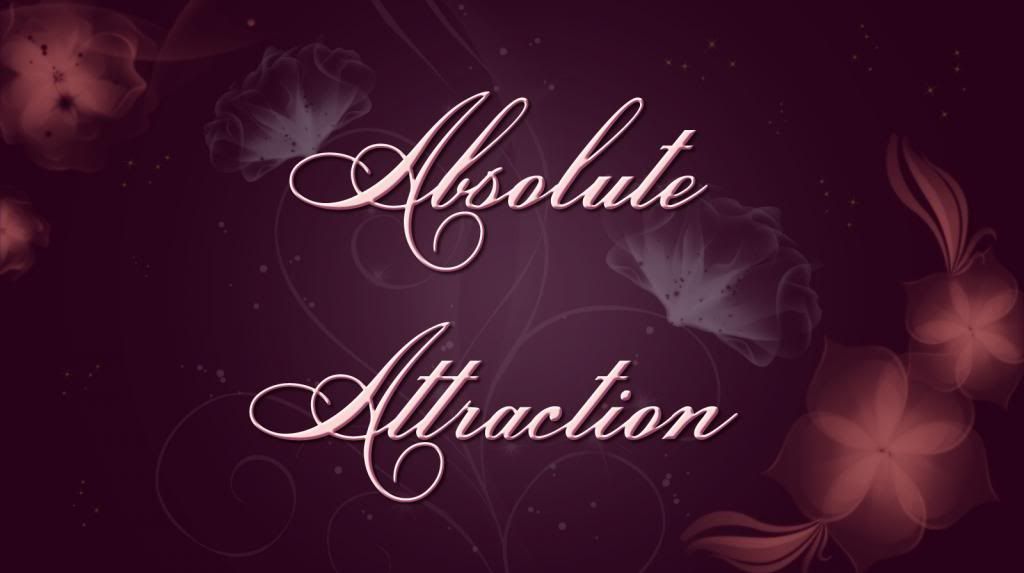 a_yuki_absolute1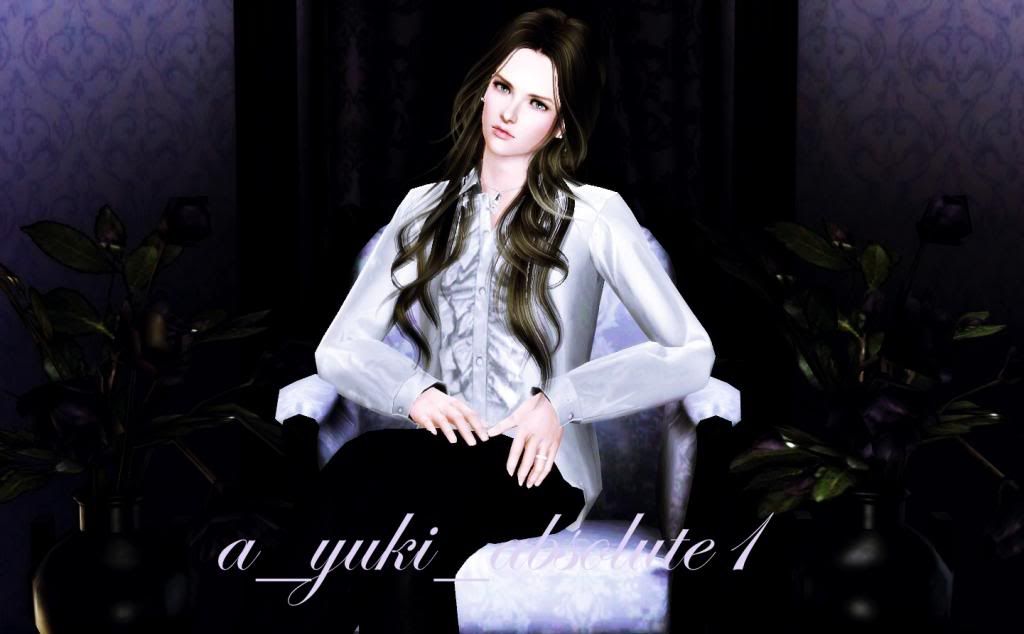 a_yuki_absolute2
a_yuki_absolute3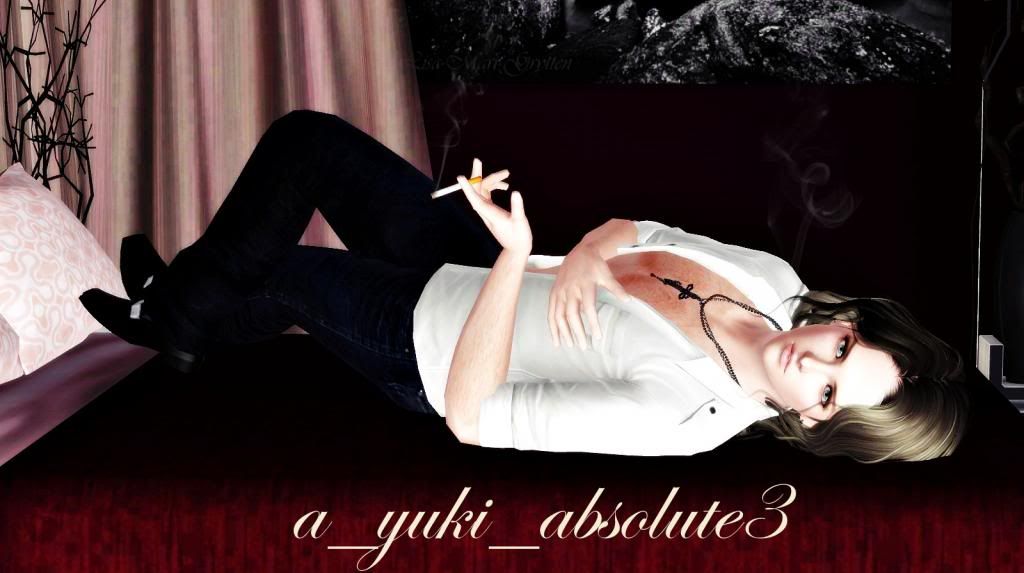 Close up pic of Aidan's face,yup he's very girly looking. :p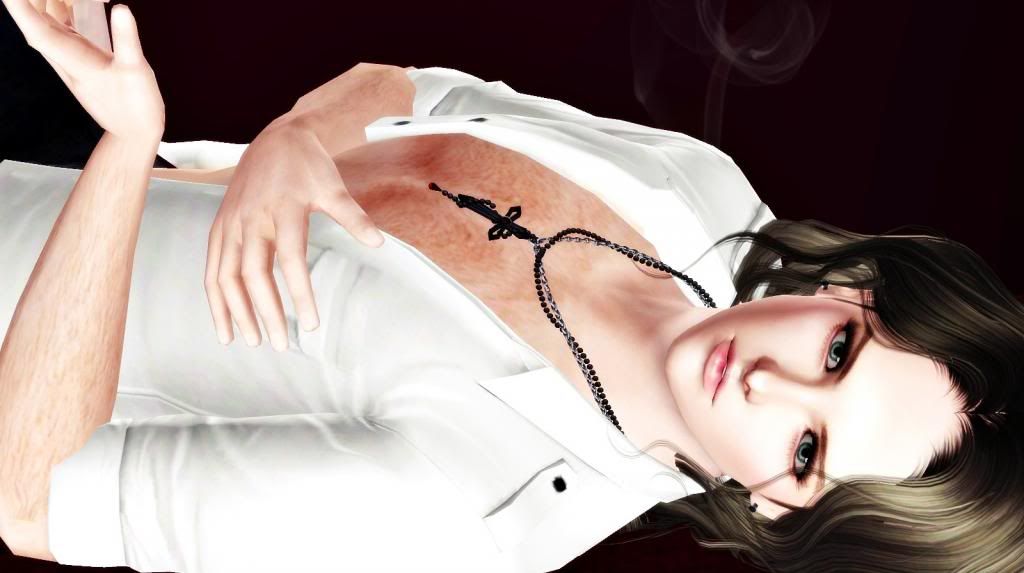 a_yuki_absolute4&5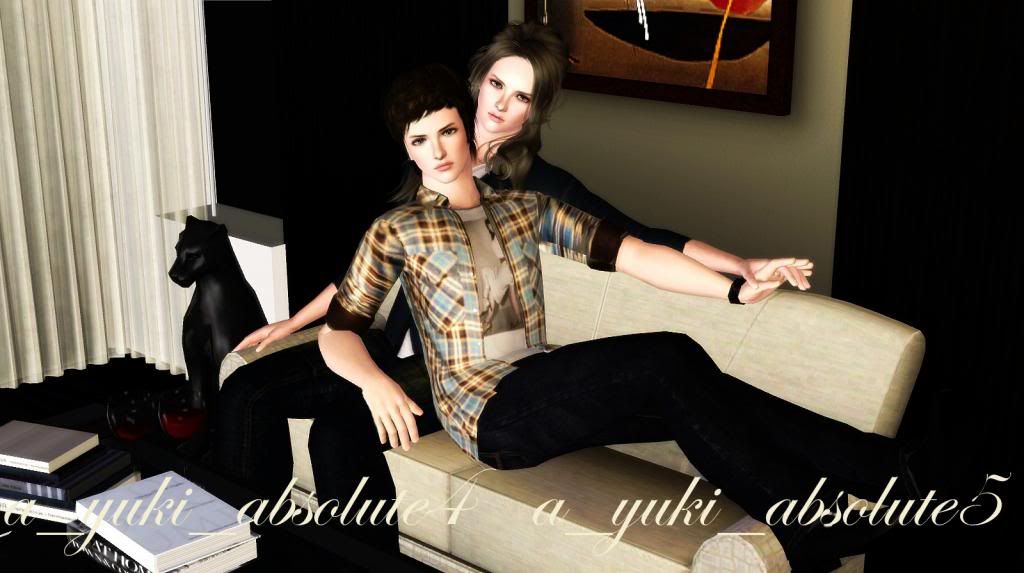 This is supposed to be our wedding picture. hhhmmmmmmm........
a_yuki_absolute6&7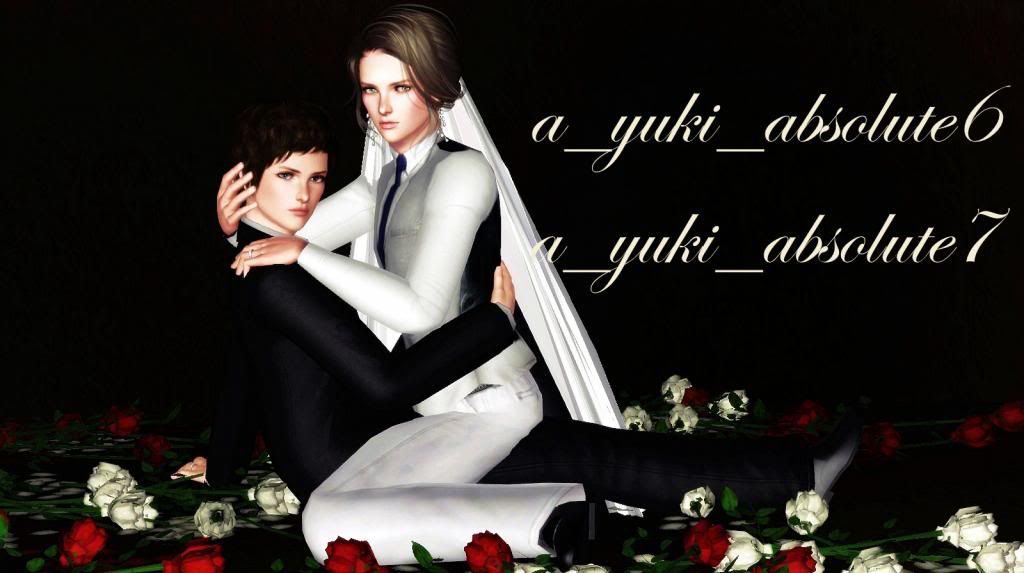 Pose List screenshot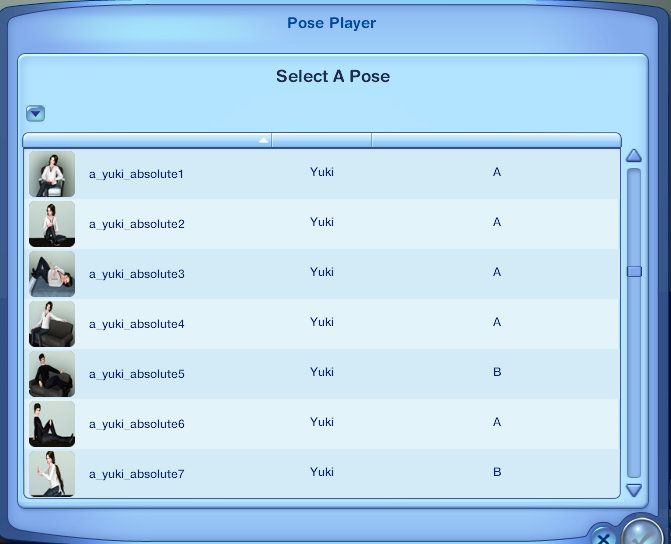 a_yuki_absolute1
a_yuki_absolute2
a_yuki_absolute3
a_yuki_absolute4
a_yuki_absolute5
a_yuki_absolute6
a_yuki_absolute7
Credits:
Newsea,Peggy,Raon,Geldyth,Lemonleaf,Escand,RUSTYNAil'S,jla43,Darko,SakuraS,Simscredible,Ung999,Rose,Aikea Guinea,Sasha,Cloudwalker
Instructions :
1.Extract.Then put Absolute Attraction package file into Documents\Electronic Arts\The Sims 3\Mods\Packages folder.
2.Make sure you have download cmomoney's PosePlayer first before using this pose set.
3.After installing this pose set (or any other mods) please delete cache files before starting Sims 3 game.
Important Notes 请注意:
1.PLEASE UPDATE YOUR GAME TO LATEST 1.50 PATCH. That's my game version so don't forget to patch yours to avoid any problem.
2.If I repeat IF your sims doesn't pose into position like shown in screenshots,please Cancel the pose action. Then select again in Pose player it should work fine.
DOWNLOAD
If you have questions or problem,please let me know here.And I really appreciate comments or suggestions for next poses,especially with boys love. Thank you! :)