一个月放假我不知道要做什么.PS3 games还有很多要玩但现在太懒了.这里天天下雨(没有下雪)很爱睡哦!坐在床上抱抱枕头,然后喝巧克力牛奶嘻嘻!
Ok back to my new pose set,this is called Enchanting Fairies. I was looking at my Ballet Pose Set the other day then decided to create this set.Hope they are enchanting enough for your sweet fairy sims.
Hesitation at first,yes because I have mottephobia. Those flapping wings,especially the big ones scares the hell out of me. Same thing happened to TS3,I downloaded butterfly looking "fairy wings" from various creators but nearly all of them makes me want to run away from my desktop. They are scary! So in this set,please forgive me for using Photoshop brushes for the wings. I admit the brushes are not as scary as the TS3 cc version but some of them still made me very uncomfortable.
It's hard to explain this fear of moths and butterflies,unless you suffer the same problem,with any kind of phobia like me. I do have a friend who's afraid of egg yolk. So no sunny side up in her morning rice porridge.Let alone asking her to separate egg whites from the yolk to bake cookies,because she will run away from the kitchen. It sounds ridiculous but with phobia your fears doesn't have to make sense.
The screenshots I showed here are for suggestion only,you can use the poses anyway you want.Also this is amateur work,hence the crappy editing,so please don't be harsh. Models are by me Cherri and Imari.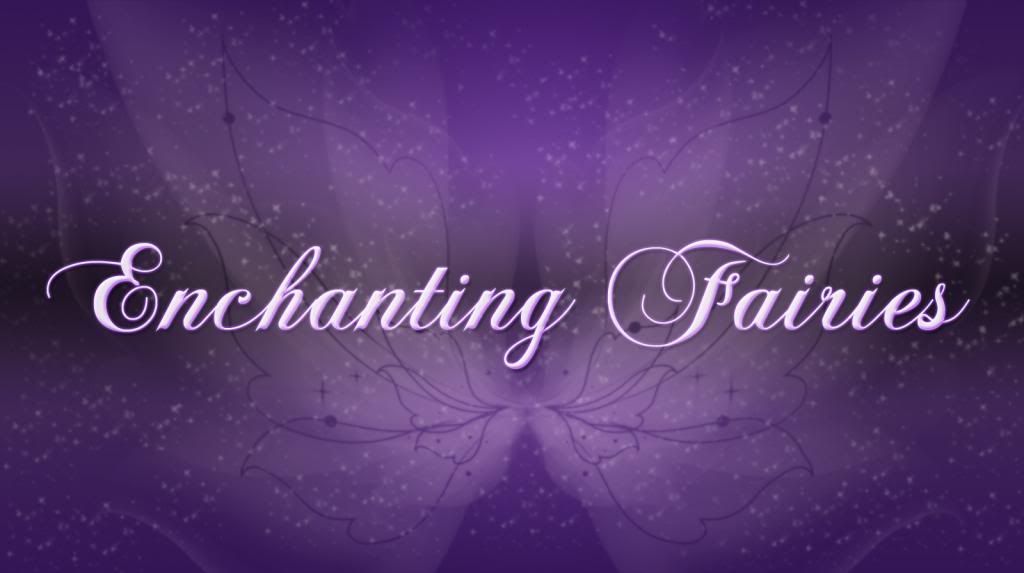 a_yuki_enchanting1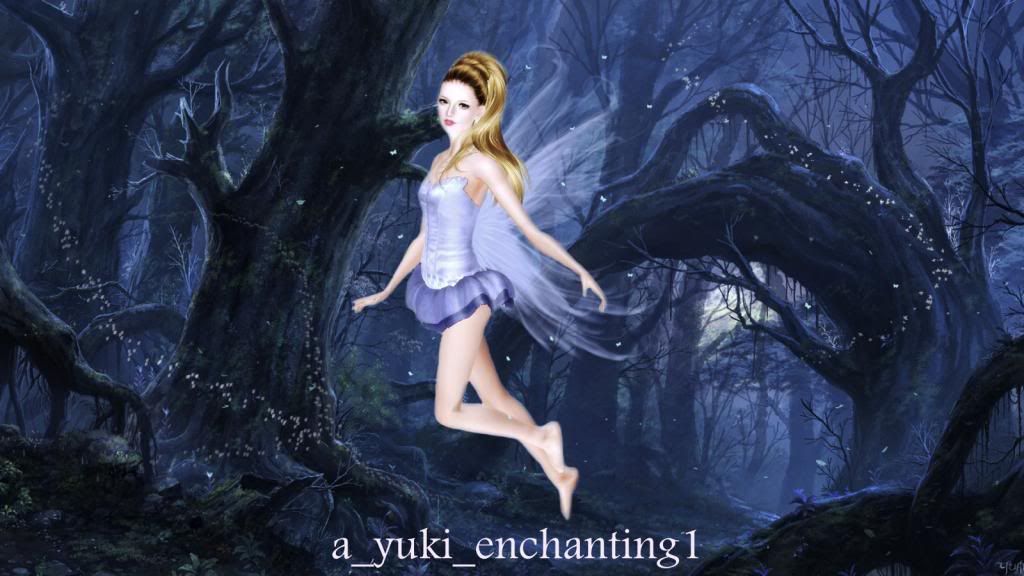 a_yuki_enchanting2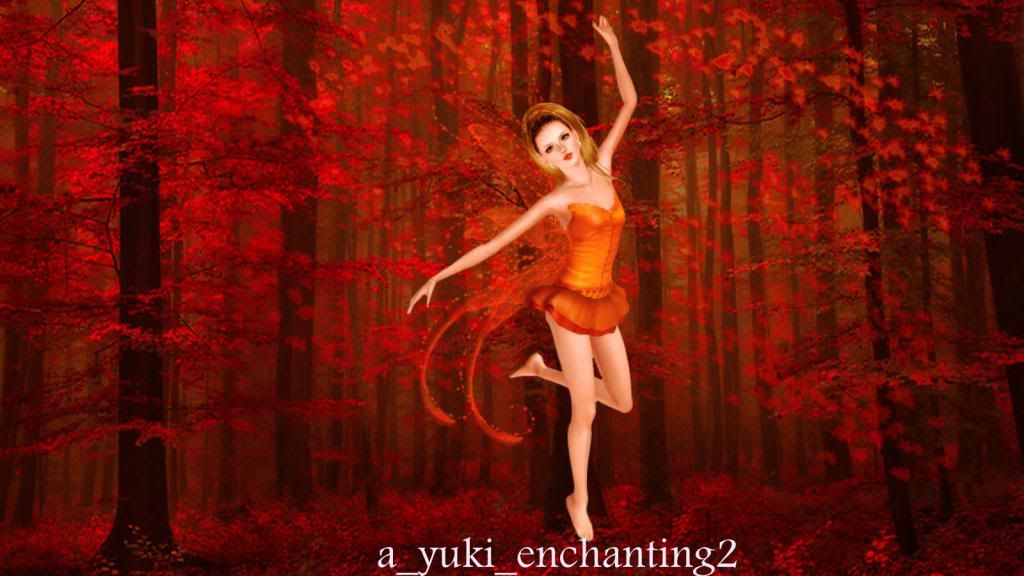 a_yuki_enchanting3
a_yuki_enchanting4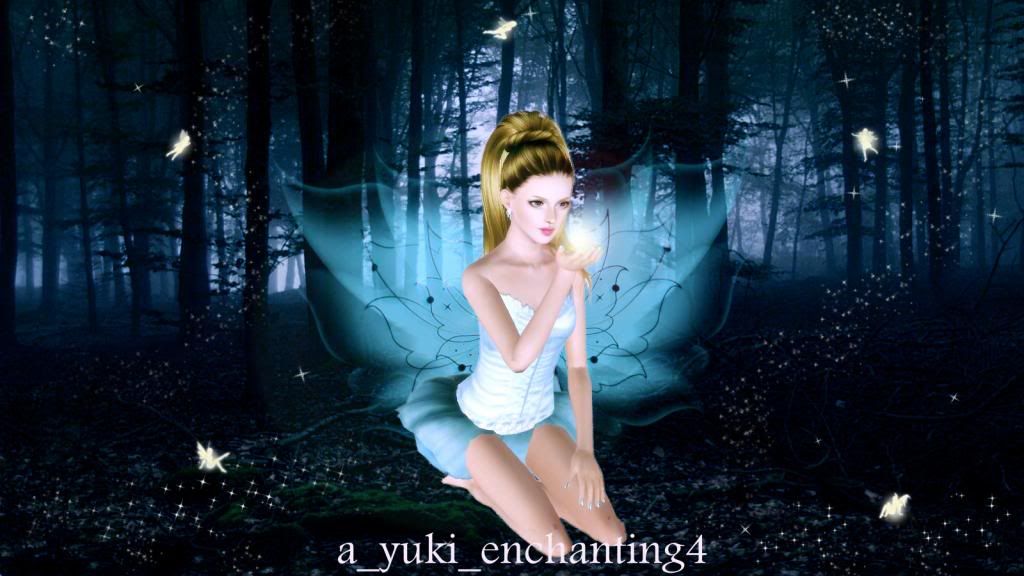 a_yuki_enchanting5&6 These poses,you can use them separately of course. I grouped them together because I thought they look cuter this way. :)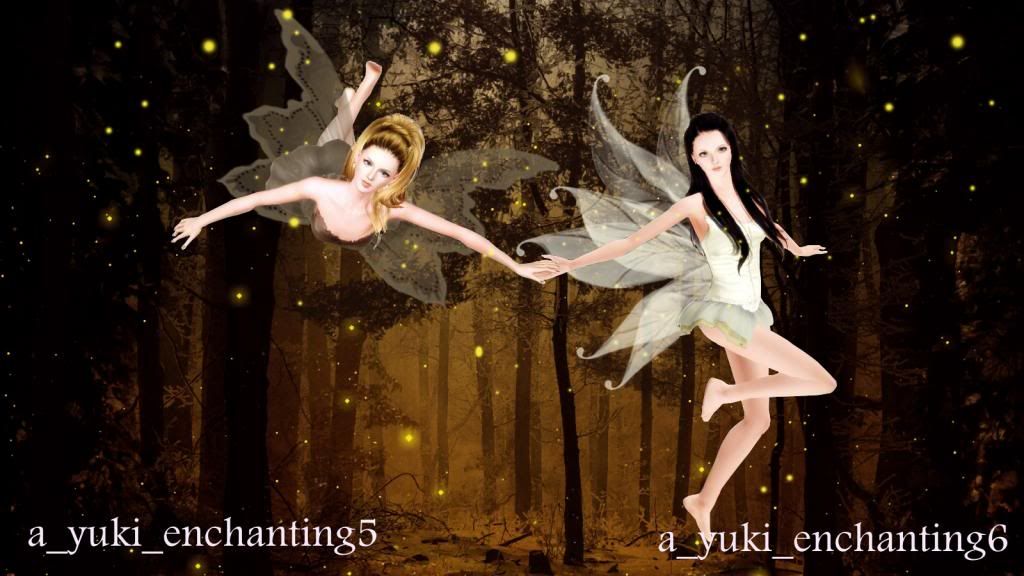 Pose List screenshot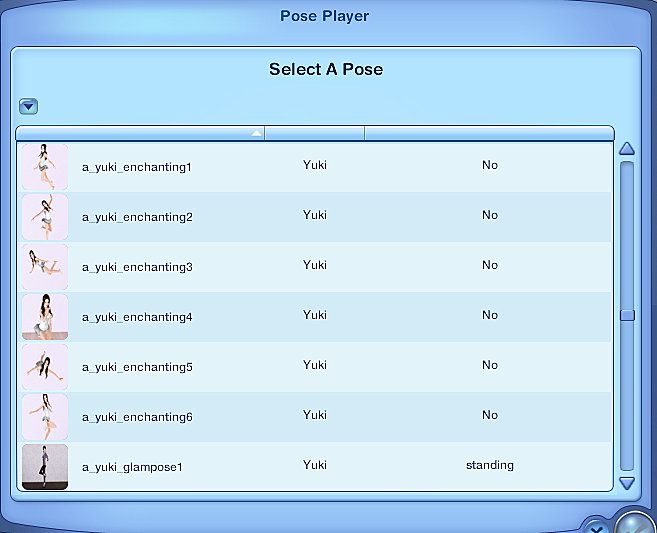 a_yuki_enchanting1
a_yuki_enchanting2
a_yuki_enchanting3
a_yuki_enchanting4
a_yuki_enchanting5
a_yuki_enchanting6
Credits:
Newsea,Skysim,Ephemera,Lemonleaf,DOEreoh,Evie,Helen,all PS brush and wallpaper creators.
The cute red wings you see on the banner above is by Helen thanks to her,it's part of a set.Download
HERE
.
The corset my sims wearing,Tiari Alice Corset
HERE
Tutu is by Evie
HERE
Instructions :
1.Extract.Then put Enchanting package file into Documents\Electronic Arts\The Sims 3\Mods\Packages folder.
2.Make sure you have download cmomoney's PosePlayer first before using this pose set.
3.After installing this pose set(or any other mods)please delete cache files before starting Sims 3 game.
Important Notes 请注意:
1.PLEASE UPDATE YOUR GAME TO LATEST 1.42 PATCH. That's my game version so don't forget to patch yours to avoid any problem.
2.If I repeat IF your sims doesn't pose into position like shown in screenshots,please Cancel the pose action. Then select again in Pose player it should work fine.
DOWNLOAD
If you have questions or problem,please let me know here. Thank you!
Enjoy! See you guys again next time! :)